Super Nurple Dual Overdrive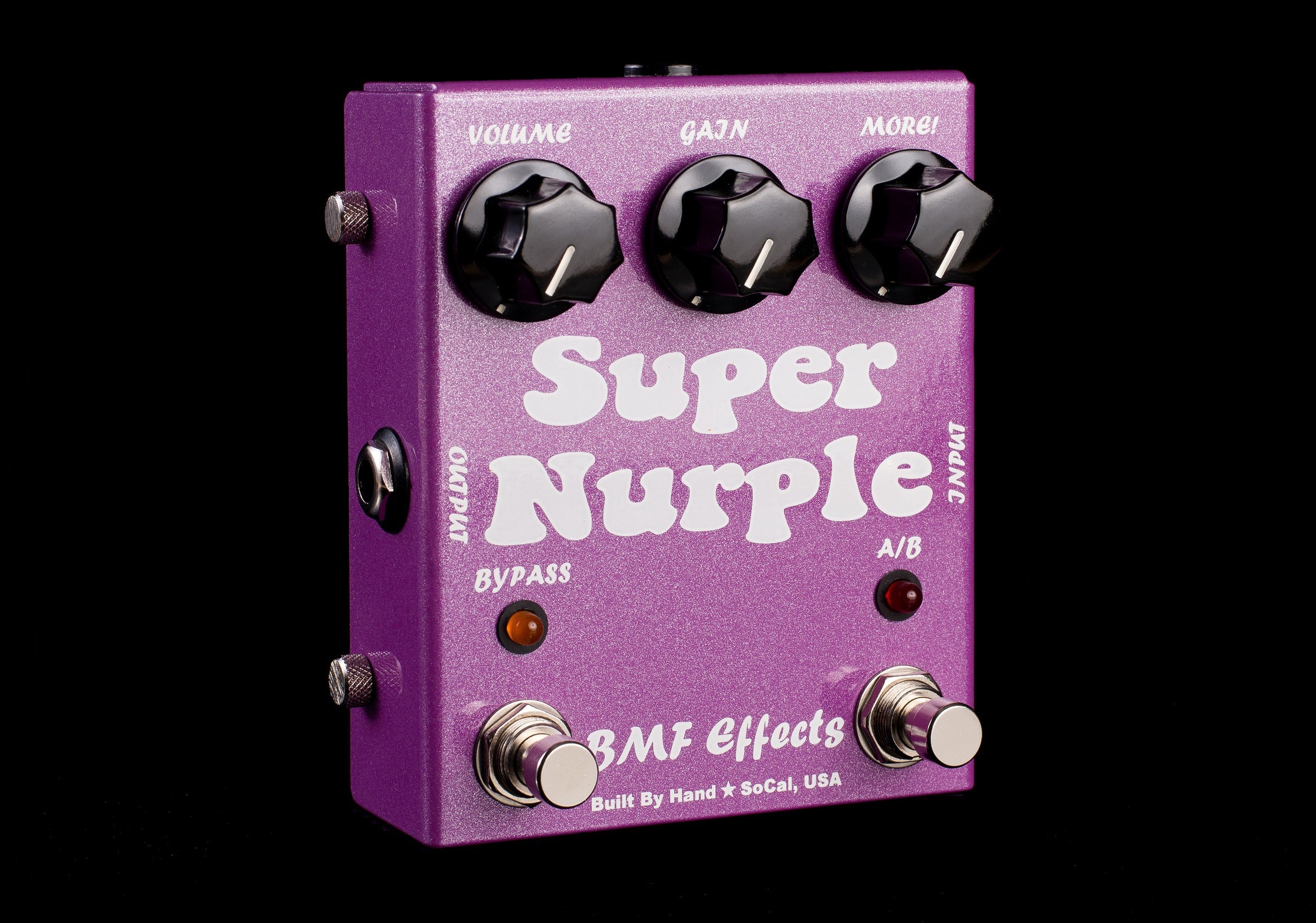 Super Nurple Dual Overdrive
Big brother to the Purple Nurple, the Super Nurple Dual Overdrive covers everything from a gritty clean boost to tweed-like breakup to thick fuzztortion. The A-Side (orange LED) is a standard Purple Nurple circuit with Volume and Gain controls while the B-Side (red LED) is a hopped-up version with a Volume control. The left foot switch powers the Super Nurple up; the right foot switch chooses between A and B.
As with all BMF Effects pedals, the Super Nurple Dual Overdrive pedal features true bypass switching and a DC jack.
Super Nurple Dual Overdrive Instructions
*Color and/or graphics subject to change.